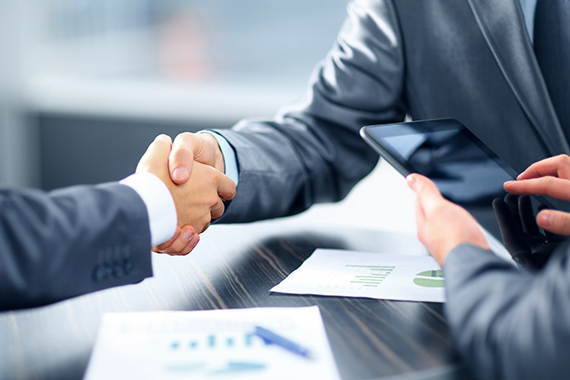 Unlock Tied Up Cash
Calvert Commercial Financing is a premier national lender providing financing to small and medium sized businesses nationwide. Accounts receivable financing, or Factoring, is the purchase of accounts receivable invoices at a discount.
How Does it Work
Account receivable financing leverages the value of an existing asset to enhance the liquidity of that asset. This is not a "debt." You are essentially selling an asset. But it is more than that; it is like outsourcing your accounts receivable department. Accounts Receivable purchasers, known as Factors, provide valuable services. They check your customers' credit for you and notify you of bad risks and they provide detailed monthly statements. Qualifying accounts even get free credit insurance.
Accounts Receivable Financing and Factoring is a simple process. The lender will advance you between 70% and 90% of the amount of the invoice. For example you could receive 80% of the outstanding invoice(s) you choose to finance on the day you bill. When your customers pay their invoices you will receive the remaining 20%, less any interest charges.
Companies that are start-ups, losing money, or in bankruptcy can take advantage of accounts receivable financing because financing is based on your customer's credit, not yours.
Enhance Your Liquidity Now
Cash in 24 Hours
No Personal Guarantees
We Can Arrange Financing For Any Type of Business
No Recourse Even if the Account Does Not Pay
Benefits That Pay
Credit Insurance on Your Clients At No Cost To You
No Arbitrary Loan Board Decisions, No Fixed Payments
As Sales and Receivables Increase, Funding Increases
Focus On Your Business, Not Collections
Create Flexibility
Fund Payroll or Other Operating Expenses
Purchase Inventory
Take Advantage of Bulk/Early Payment Discounts
Fund Expansion and Growth
Reduce Bad Debt and Administrative Costs
Respond to Seasonal Demands and Opportunities
Take on That Large New Account with Confidence